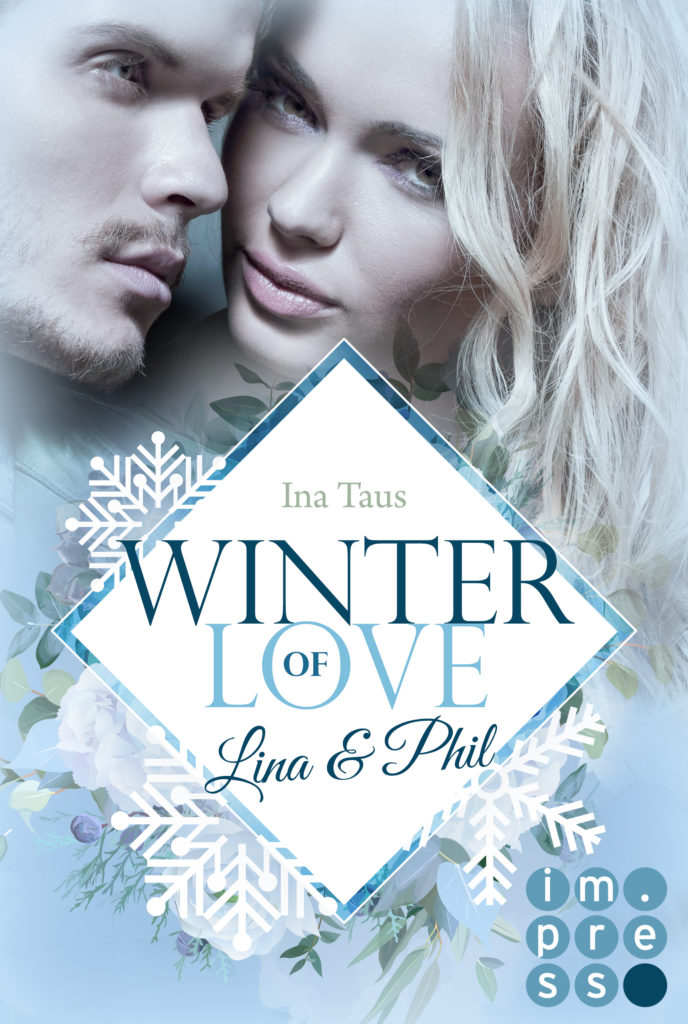 Herzklopfen auf der Piste

Lina fühlt sich, als hätte jemand in ihrem Leben die Pause-Taste gedrückt. Sie ist als einzige von ihren Freundinnen in der kleinen verschneiten Heimatstadt geblieben und hilft noch immer im Hotel ihrer Eltern aus. Dabei ist es Linas größter Traum, Snowboardprofi zu werden. Fast hätte sie es auch geschafft, wäre da nicht Phil gewesen. Nun lebt ER ihren Traum weit weg von Zuhause. Bis Phil plötzlich wieder in St. Aurel auftaucht und der damalige Konkurrenzkampf zwischen ihnen von Neuem entfacht. Doch was sich neckt…
Winter of Love: Lina & Phil ist Teil einer winterlichen Serie, geschrieben von den vier Impress-Autorinnen Ina Taus, Anja Tatlisu, Mimi Heeger und Katharina Wolf.
Große Gefühle im Winterwunderland
Nach ihrem Schulabschluss sind die Freundinnen Lina, Julia, Anna und Elli alle ihren eigenen Weg gegangen und haben sich aus den Augen verloren. Jetzt, zwei Jahre später, sind sie alle für die Feiertage wieder in ihr verschneites Heimatdorf in Österreich zurückgekehrt. Schnell merken sie, dass es gar nicht so leicht ist, ihr neues Leben mit dem alten zu verbinden. Denn neben Familie und Freundschaft macht ihnen auch die Liebe einen Strich durch die harmonischen Ferien zu Hause …
Winterromantik zum Mitverlieben
Bei »Winter of Love« warten vier herzerwärmende Winter-Geschichten auf dich! Die gefühlvollen Romane über Familie, Freundschaft und die ganz große Liebe in winterweißem Setting sind perfekt, um es sich an kalten Tagen mit warmem Kakao gemütlich zu machen.
Alle Teile der Winter-Romance-Reihe:
— Winter of Love. Lina & Phil
— Winter of Love. Julia & Reed 
— Winter of Love. Anna & Vince 
— Winter of Love. Elli & Ben//
Jeder Liebesroman wird aus der Perspektive von einer der vier Freundinnen erzählt und enthält eine eigene Liebesgeschichte. Damit steht jeder Roman für sich und kann auch unabhängig von den anderen gelesen werden.